Zinaida
"I like a lot of sex with you, it will be cool."
-Zinaida
A poor-yet-sultry young woman from Siberia longs to find love and a job in America. A few simple e-mails convince her that I, a humble spatula salesman in North Dakota, am her soulmate. She comes to Moscow and arranges for her big trip to come live with me. Until, of course, she needs me to wire her money. Her e-mails have the tan backgrounds, my replies have the blue backgrounds.
April 19th
Hello,
I am not sure I know where to begin, it is first time I try to use internet to meet the man. Just the thing is, that I will work abroad for 6 months. I can choice USA, Canada or Europe and I would like to meet the man to share free evenings and be my guide.
I think I don't have to be alone because I am afraid to be alone and it is my first time I leave home for along time. My friends helped me to send a few letters to different addresses and I do hope that I am lucky to meet good and kind man.
You should know that I live in Russia I so much would like to see new countries and maybe try to stay there because there are not many chances here for youg pretty woman. They tell I look well enough,I am blonde with blue eyes,I am natural blonde.I will send a few photos if you reply.
If you don't have wife nor girlfriend ,maybe we could try to meet?
I am free I have not children and I have not boyfriend here.my documents for travel will be ready soon and I have to be sure that somebody mays meet me and I will be not alone, I repeat I hate to be alone in foreign country.
I am 25 years old ,please write to me directly to my mail - certified@emailservicesru.com
See you soon, with great hope.
Marya Dubrovchik
April 19th
Dear Marya,
Wow, i would love to meet you! tell me more about yourself.
-Fielding
May 4th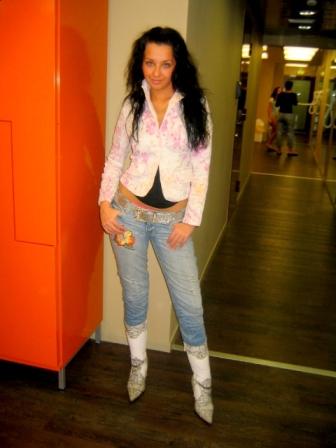 Hello my friend I am so happy to see that you have decided to reply,I see it is very short letter.It is all right because you are astonished to get my letter.
I want you to know that I have only good intentions and I have not any secrets.
The thing is that I will work in your country for three months or so and I would like to meet a nice man to fall in love or just be closest friends.
I don't want to live in Russia because I have not any chances here,it is hardly possible to explain from first time but I want you to know my plans.I will work in any shop, bar or restaurant the agency that i am going through will suggest me some locations. It will be my choice in the end as to what option to go for.
So I will have a simple work till I improve my English. And I can choose any town of your area,agency will only help me to get a visa and all travel documents + some suggested placed to work in. My best friend last year met the man from the USA when she worked there for three months, too. She had two jobs. From morning till 4 pm she worked in amusement park and after it she worked as a waitress in some bar till midnight. She was very tired of course but made very good money there.
It is special programm for young people who wants to work abroad and I think it is the right way for me ,I am lost here,and I think that I look pretty enough to find a better place .I want to repeat the same way,it is only my chance to meet a nice man.I want to work in USA or in Europe or any nice country. I am full of plans and different dreams and I want to share my life with good man because I'm also full of love and tenderness,I know that I am not so beautiful like Hollywood Princess but I do hope to meet my Prince and I am sure he will be not be disappoined to meet me in the real life! This is why I am going to go through the same way.
Well,I will close this letter and I do hope to get your reply. I will leave russia in two weeks or so (I can't tell you everything exactly right now) and I would like to be sure that I have the man who waits for me there. I will work all day and I want to find a man to spend all free time together to get to know each other better.if you have any interest to meet me I will be more than happy to meet you too.
I will tell you all details about me and my life if you like my pictures and want to meet me! please send picture of you too!!! Now I write you from my personal mailbox, please write me back here and here only. I will be checking it often. Kiss you ,Zinaida (this is my name)!
p.s I think you will be asking me about where I found your e-mail I found your e-mail in the adress book in internet cafe and decided write to you
Click Here for all attached pictures
May 4th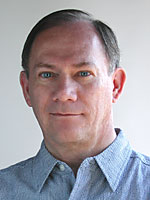 Hello my friend!
It is so good to hear you are looking for work. Many immigrants come to America and then freeload off the taxpayers. Not you! I am glad to hear it.
You may be in luck. I run a spatula store here in Carson, North Dakota. Grant County is growing by leaps and bounds, and I can hardly keep inventory in stock. everyone needs spatulas! I really need help here. maybe you could come work in my store. It is a great shop. Do you have experience with working in shops? I will pay you $120,000 per year.
I am glad you are full of tenderness. My favorite people are ones who are full of tenderness. I had a girlfriend once who was partially full of tenderness, but that wasn't enough. You are very beautiful in your picture, just like a Hollywood Princess. I think you could be a big movie star, just like Dana Plato.
Please tell me more details about your life. Tell me about your favorite hobbies. Do you want to come stay with me in Carson? That would be wonderful.
I am sending a picture of myself with this email.
Kiss You! Fielding
May 6th
Hello my dear Fielding, thank you for your kind letter! At first I think I have to say that I am new in cyber space and I have only good intentions. you should know that I am not very good writer in english,please be patient to read my messages and see many mistakes.to be fair I don't know what you want to know about me,in principle I am usual girl.I think I should tell you about me, my interests,tastes and hobbies.I think I will tell you about things I want to know about you and you will know my future questions.
I am 25 years old,my birthday is 11 of July. I so much don't want to get older ,when I can see old women I am getting crazy to think that it is my future .I do all the best to keep my youth and I keep my body well.In spite of all difficultes here I am trying to be in good condition and I do a lot of exercises to be in good shape!
I am about 174 cm tall (5.7) and my weight is about 56 kg. I've been told I look well enough , and I think that all women have own beaty. I have never been married and I don`t have chldren.
I have one youngest sisters and it is great problem for us because we have only two rooms flat.you can't imagine what does it mean to be born in small town in Russia,there are not any chances to live well,to get a good job.All young people leave towns to search great luck in big cities but nobody waits for them there. I want to leave Russia,I know it sounds ugly but I know that I will be lost here like many young girls before me. It is not place to grow children and have stable future.I want to meet my right man .
I think in future I can work as fitness trainer I have a certificate. My mother is my great problem too,she has a great dream to see me married and she wants to make me happy but I think it is only my business I am not a little child. She tells me every day that I should get married very soon... To be fair I am not sure I am able to explain all in first message I want to say so much!
I just want you to know that I am not afraid to work,I am fairly goal oriented and I am sure you will be not disappoined to meet me in real life.I am going to spend three months abroad to work in any good place,agency promises to help me because it is only the way I can leave Russia.I will have all documents to travel in a few days and i will travel to moscow then,from moscow I will travel to you and they ask me about name of the city i am going to work,if you don't mind to meet me please tell me the name of your city and nearest international airport! I will book my flight from moscow!
I think it would be so great to meet my love and stay there forever.I know that it is not so easy like I think but I think it is possible that I meat my real love.
I want to love and to be loved I want to build our own happiness,only me and my man there.
I don't smoke,I tried to smoke when I was younger.I may have a glass of red dry vine,sometimes it helps to relax. I try to take care of my body and face. I know it is all I have. My soul may have any itnterst for you later, I thinkso.I am not a little girl and I know that at first almost all men look at body ,legs and face.God created males such persons. Well,I think I am lost in my letter,I am not sure you understand my goals,please feel free to ask. I live in Russia,town Berdsk, Suvorova 15-34,it is near big industrial city Novosibirsk ,Siberia.
My town is rather far from Moscow. Moscow is a capital of my country. I want you to reply if you understand my mind,my intentions,my soul,if not please reply too,I will continue my searching. Well,I will close this letter,I think you are tired to read it.and If you think that I should write shorter letters please tell me. I write from internet cafe in Novosibirsk because there are not cafes and possibility to use internet in my small town,we have 4 digital phone number and we can't call abroad.Even to call in any big town here in Russia I have to order the call in advance.and I would like to say please don't worry if I keep silence sometimes I have no time to travel ,it is about 50 minutes by bus from my town till Novosibirsk!
Please tell me more about you,your tastes,likes and dislikes .also I have a few impotant questions----do you like strong drinks too much?can you be very drunk?very ofthen?can you be rude with women?
Well,I have to stop or I will write without ending.Kiss you !see you later. In my next e-mail I will write you more things about myself and more details about my trip and work.
May 8th
Oh, my dear Zinaida,
I am so happy to read your letter. You are like a star in the sky, which twinkles like a twinkling star. How i wish I could hold you and give you 14 pounds of flowers!
I am glad to hear you take care of your body. Your body is important to me. Without it, you would be amorphous, and that's no fun. It is shame such a beautiful woman has to live in an industrial city in Siberia. I am so glad you are going to escape the remote, cold, dreary landscape of Siberia to come live with me here in North Dakota. You will think it is like Paris here, i promise! We have a movie theater and a lovely cafe called "Dunkin' Donuts".
It is good that you have a certificate to be a fitness trainer. The problem is that there are already 312 fitness trainers in my town. In fact, Carson is the fitness training capital of the Dakotas! I am afraid you might not find a job in this area when you first arrive. The good news is that you can come work in my spatula store! I will pay you $120,000 per year to work as a saleswoman. Is this good?
You asked about my tastes. I am proud to say I am very well cultured. My favorite music is the band Styx. I have all of their albums and I like to sit in my basement and dance around to their music in my underwear. My favorite TV show is Full House. It is on TV every day here. Those little girls are so pretty. So very pretty.
I like to eat salmon and twinkies. My favorite beer is Coors Light. My favorite movie is Top Gun.
To answer your other question, I live in a town called Carson in the state called North Dakota. The nearest international airport is in Minneapolis. I think you can get a direct flight from Moscow.
Will you come live with me? Oh, I would be so happy if you did. We can have a happy family. Please tell me more about your plans.
Kiss You! Fielding
May 9th
Hello my lovely knight in the shining armor, I am so glad to see your letter again,I think I am a lucky girl to meet such man and I will do my best to meet you in real life! you know I can work in any city of your area because it is free choice and agency only helps me to get only travel documents (work visa)and ticket, and I do hope that we will like each other and now I have the destination. The agency will also suggest some places to work in.
I do hope I have met my right man!you know I have told you before one of my friend worked abroad last year and have met right man,now they live there and they are going to marry. by the way now they are arranging the trip to Russia,(he wants to meet her parents and friends)I think if I feel that you are my dream and you have the same feelings we could think about our future together. if not I will just work and return back when the time to travel back. you know I am new here and I am afraid to make any mistake. I have one great lack,I am very impatient sometimes I can act without thinking. Sometimes I think that my dream is getting for real and it is so bad to be disappointed later. I want you to know all small things about me because it shouldn't be any misunderstandings between us. I want you to know that I am not angel and sometimes I can show my character.And I don't wait that you to be angel too, I just want to meet a kind man . I am very kind and I can forgive almost all I can't forgive if my man sleep with different woman, I don't know many nessesary words in english. I hope you can read between lines. A little more about myself! I've been modeling for some time. I am sending you my professional photos.
my favorite activity is swimming. I like to swim in the Swimming pool very much. I wish we had the sea here! I like the sea! We have the sea near us but it is very cold one and It is impossible to swim. We do have some lakes though. Sometimes I think that I was the fish in past life. I wanted to be as swim trainer but I've been told that I will have ugly body with too wide shoulders.
I finished The Novosibirskiy State Univercity, trainers faculty as fitness trainer but I don't work on my profession because there are no good fintess clubs in my city, I used to sit at home and to do all housework,helping my mom. I would like to have good job,I may work dancing teacher, or trainer of fitness,you know I have a certificate. I worked as a trainer a year ago . and I would like to do it again .you know how many more younger girls want to get this job too!Alot of competition here. I want to tell you about things I like:
I like to make barbecue and I so much want to have my own home with fireplace. usually I make very tasty ones and in principle I like to cook and it is not problem for me to cook something tasty and I don't like to visit cafes and restaurants ,at first usually they can't cook weel(maybe only here) and second too high price. I like warm weather. and my great dream is to live somewhere on tropical island.
Also I want to tell you about my dislikes: I hate our long winters it seems to me they will never end. I hate lies and unfaithfulness. I hate evil people and politicans I think they like to play wars, I hate any wars. What I like in a man: faithfulness, honesty. He has to be open- minded and open-hearted, also easy-going. and much more important he is kind,kindness makes our world! are you kind?????????????????????????????????????????????????????????
I think my man should be kind ,it is great feeling after love,only kind person may be happy,all rude people are unhappy. or must be. A few questions yet, agency tells that I will have a room in nearest hotel near my future work but if we like each other may be is it possible to live together? I think we will enjoy life together. do you have your car?animals? I can't drive and I do hope you give me a few lessons, to be fair I have so many plans .I will find out all travel details about my flight this week. I will leave my town today in a two hours and i think I will be not able to write to you today or so. When I am in Moscow I will send you short letter to let you know that I am all right and they tell that it takes about two days to get all nesseary papers, please confirm your phone number and international airport, I want to be sure I have all your details and Please don't look at different girls. I am the best(joke). Well, I will close this letter I think I am bore today,and please feel free to ask. See you soon!I can't believe everything is for real. to be fair I am lost and my head is like any big station with a lot of voice!
KISS and LOVE Zinaida!
May 10th
Hello my sweet russian buttercup!
Soon we will be together. It will be like a dream come true. it will be like that episode of Gilligan's island when they make a radio out of a coconut, but then Gilligan accidentally screws everything up.
I understand that you are not an angel; I am not an angel either. Sometimes I park my car in the handicapped spot even though I am not allowed. When I see a sign that says "take one" i always take two. When I was little I used to torture squirrels but I pretty much stopped by the time I turned 32. Once, in band camp, i did something naughty with a flute and my friend chuck walked funny for a month.
I am glad you like swimming. Here in Carson, we have 42 olympic sized swimming pools. The USA Olympic team trains here. We even have special canals built so that people can swim to work. Ain't that something!
I know you must hate the long winters in Siberia. Good thing you are moving in with me here in North Dakota. It will seem like a tropical paradise!
I am very kind. I treat everyone with kindness, even the jews. I have a very big car called a "Hummer". I fill it up with premium gas every day and just drive around aimlessly. Most people don't know that these cars also run on soup. Every friday night I go down to the soup kitchen and pour a few bowls of soup into the tank. It is really good for the engine, and the soup is wasted on homeless people anyway.
I have a pet yak. My yak is named horace and he is 4 years old. He likes to play in the yard and do tricks. Last week I taught him to sit and roll over. He used to get into fights with other yaks in the neighborhood, but he's been well behaved since i castrated him with a pair of safety scissors.
I can't wait for you to come live with me and work in my spatula store! Remember, the closest airport is Minneapolis. My address is: 305 West St
Carson, ND 58529
Kiss You! Fielding
May 12th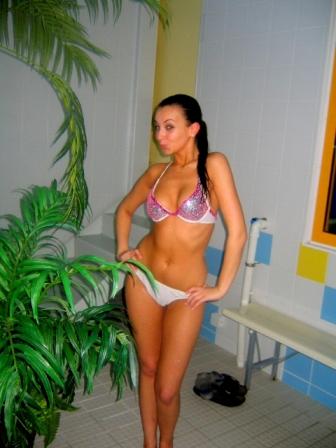 My honey Fielding!!!!!!!!!!!
it is me,can you believe I am in Moscow. I can't believe ,it was wonderful flight and they gave red vine in plane,wow,I have never tried such tasty one!!!!!
I was in travel agency today, but my documents are not ready yet, it will be ready in 2 days. So in 2 days I will go to travel agency again to get all info about my trip.
And of course, when I will get it - I will send it to you! It is such great city and it takes a few hours to travel from one end to other. I took a taxi from the aiport to the flat i rented for few days. They have such nice taxis ,it is Ford - Focus -not new one (1998 ) it was so nice jorney from airport to the flat. So comfortable car,I have never been into such car! Taxi driver showed me some nice places in Moscow while he was taking me down to the flat. Such a great city it is. I have no words to explain. you can't imagine how great Moscow is,to be fair I wouldn't like to live here,a lot of cars,people , voice and pollution.Ugly traffic and people with crazy eyes. When I get off plane in airport Moscow policeman asked about passport and he looked at me like I am any enemy, I think all people here are a little crazy at terrorism. Life here in Moscow is expensive. I was going through some shops today and it is much more expensive than in our town. Food and all the general things. It is the same country but different prices, what a great change.
I think people living in Moscow are very cautious ,I think so. But I think that I have done my choice and to be fair I don't want to live here,it is not the city of my dreams. you know I am not coward I am not afraid I know it is my chance to meet kind man .I do hope I am right. and I think you are too kind to make any bad things I feel it. Well,I will close this letter ,please write as soon as possible!see you soon!KISS . Great kiss from moscow!!!!!!!!!!Zinaida!
ps. I have some more photos of me for you!!
Click Here for all attached pictures
May 12th
Oh, sweet Zinaida!
I am so happy to hear you are in moscow, and that much closer to being in my arms. Oh, how I long for your touch!
I wrote you a poem of love:
Oh, say can you see
by the dawn's early light
What so proudly we hailed
at the twilight's last gleaming.
Whose broad stripes and bright stars
thru the perilous fight,
O'er the ramparts we watched
were so gallantly streaming.
Do you like it? It is about how beautiful you are and how we will be together forever.
Tell me more about your dreams. Do you want to have many children? I am the youngest of 10 children. We grew up poor and had to eat ramen every day. I used to sleep in the same bed as 5 brothers and sisters. When I was 9 my father sent me to work at a coal mine during the day. At night I was a child prostitute. I can't really say which was worse. Actually, when I was 11 I became a child prostitute IN the mine. That was the worst. Anyway, I am rich now and I want to have children and treat them like kings and queens! Together, our family will have all the luxuries America can offer. We will be happy and we will watch American Idol together on my big television. Then everything will be great.
When will you come to America? Do you have your papers? Do you need help with anything? I am ready to drive to Minneapolis to meet you at the airport. The H2 is full of premium gas and ready to go at a moment's notice.
When you get here, I will take you bowling.
Love Forever, Fielding
May 13th
Hello my honey Fielding !
This is Zinaida again, so I write you from Moscow internet cafe.here are too many people as I wrote you and that's very unusual for me. Today I went to cinema and watched "Wedding Crashers" recommend this movie so much. It's very kind movie!!!!!
Also I liked that cinema in Moscow, it's very big!i've never been to such big cinema. Soon I will go to Museum and tomorrow I will go to the Mossovet theatre so maybe I will not have enough time to write you. I already bought tickets to the theatre, the play is called Cherry Garden (or Orchard, I'm not sure how to write it in Eglish). It was staged on a book of famous Russian writer Anton Pavlovich Chehov. I think I will like this play. I've been told there will play very good actors Kondratieva and Ostroumova. I'm sure you've never heard of them but that's OK. Have you ever heard about Chehov?
OK, I have to go now... I will write you more as soon as I can. If I can't write you tomnorrow I will write you the day after tomorrow after I visit the travel agency.
I already miss you!!!! Yours, Zinaida
May 15th
Good morning Zinaida my love!
How was the play? I love plays. Every tuesday me and my drinking buddies go down to the world famous Carson North Dakota Theatre District. It is one of the most successful theater districts in the world. it is so popular that right now we have two competing stagings of Cats.
Down the street is the carson museum of art. It is as big as 17 football fields! There is a whole wing devoted to the photography of robert maplethorpe. We have the 4th largest maplethorpe collection in the Dakotas! Have you heard of him? There is also an exhibit now called "Marvin The Martian" which features many famous painters' renditions of the famed looney tunes character. Many people do not know that before he died, Picasso did many paintings of Marvin the Martian.
When you come to live with me, I will take you to this exhibit.
I went to the airport in Minneapolis yesterday to look for you but you were not there. I think you may still be in Moscow. Did you go to the travel agency yet?
Oh, how I long for you, my sweet russian princess!
-Fielding
May 16th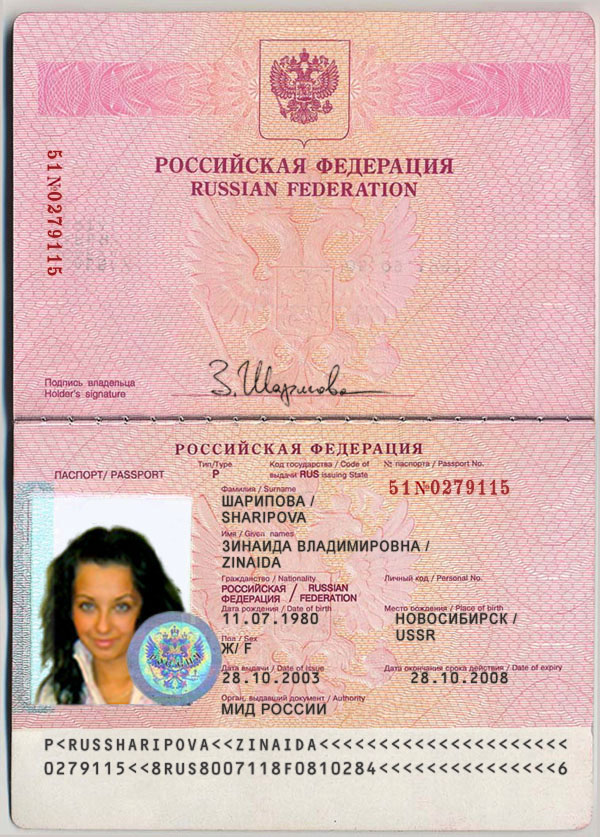 Fielding dear hello,
it is me again and I want you to know that you can't imagine how happy I am. I have a schedule of my flight.you can't imagine how much crazy Moscow is. It is great fear to live here I think so!Our small town is more friendly . well,about our business, I tasted my blood,such rule for foreign visitors wanting to visit your country!Thanks God I am in good health, all of my tests are all right,I only need some vitamins I think it is the bad foods and long winters problem.I have to eat much more fruits and vegetables.The doctor said! well,here is all info ,I do hope we will together in a few days! Info from agency!
Information for Zinaida Sharipova
"STour",Petrov Roman.5670768 Moscow,Lenina street
120,office 25.
Date of departure : 05.21
Aeroflot
SU 229 Sheremetyevo (SVO), Moscow, Russian Federation
Terminal 2 10:30
Schiphol (AMS), Amsterdam, Netherlands 12:10
Northwest Airlines
NW 45 Schiphol (AMS), Amsterdam, Netherlands 13:10
St Paul Int'l (MSP), Minneapolis, Minnesota, USA
Terminal L 15:05
Please use our service .
Best regards.Manager Petrov Roman.
Price: USD 1190.00+
Honey I am so glad to see that I am almost near my goal,and our meeting wait for us. I think I will call you from airport and I will wait for you there so long as you need,I mean if you need any time to arrive in airport. it is not problem to wait there because I know that it is the end of my trip and I have time to improve my condition(some parfume)after long jorney.I want you to see me in good shape! I think everything will be all right.Rather I am sure everything will be all right!.
My Dear, they have told in travel office that I have to show tickets when I will visit embassy after tomorrow before my flight. People from embassy must be sure that I am not going to stay illegally in your country and I have tickets with returning data.it is very strong rule. I have some money but my flight from Novosibirsk to Moscow costed so much(about 400$) because so many kilometrs from there to Moscow. I didn't guess that tickets costs so much. and I have to book tickets till in less than 2 days ,because of my interview. May be you could borrow some money?I am sure I will be able to return it back in a few weeks after my arriving I will earn some money and at first to return all money to you. in Agency they have told me that you may send it by Western Union. It is pretty easy to use. The guy from the agency explained to me how their system works. It is instant worldwide money transfer system. All you need is my name and my surname to send me the money. Once you do this , I'll be able to pickup the money in any local Western Unuion office in Moscow. We need to do it pretty fast, because we have no time till my intervew,if everything will be all right I will be on this flight! I have about 550 US dollars yet and I think I need about 700 US dollars from your side with all travel needs and living here till my flight!If everything will be all right between us I can stay with you longer than three months,maximum I can stay about 6 months for first time! We should change only the date of my returning flight. Or I can return earlier if something is wrong!
Here is more info about Western Union. You find any local Western Union agent, go there and send money to my name. Western Union will ask you for my full name and address in Moscow where I am staying at. Once you give them all the info they will initiate the transfer. In just less than 10 minutes I will be able to pick the money up at any Western Union agent here in moscow.
you will send me transfer info and MTCN( money transfer control number ) I will get cash. So I will need your full name and your address + the control number of the transfer. Kiss you many times ,I am tired today,you know it is hard enough to be in foreign city. So many different emotions . Kiss you many times! Zinaida! see you soon!
Ah, silly me. Nearly forgot to give you my full name info and my address. My address here (the flat i am renting) is Russia,Moscow ,Tolstoy sreet,build 57 flat 104. (right writting in English) Zinaida Sharipova! I am sorry to send so dry letter but it seems to me I am like any drunker I have lost my mind and my head works so badly,see you tomorrow. I am sorry to make so many problems for you I only hope that you will be not disappoined to meet me.
May 16th
Oh, my dear Zinaida!
My flower, my precious star. Like a rainbow across a meadow my love for you reaches across oceans. How I long to touch your hair, to hold your hand, and to cum on your face.
How wonderful that you have arranged a flight already! I am so excited to see you. Of course I will send you money! In fact I will send you more money to make sure your trip is comfortable. Is $2000 good?
I have one worry though. My friend Paul told me that Russian women do not like sex. is this true? please tell me it is not. Also I want to make sure that you want to have many children. Do you like children? Please answer my questions, my love!
I am going to go to the bank tonight and take out the money for you. Please answer me as soon as you can.
Oh, we will be together soon. How happy we will be.
-Fielding
May 17th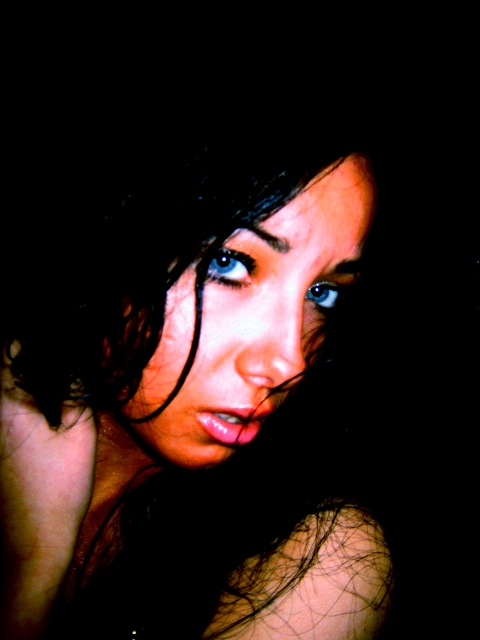 Fielding, honey.
I need 700$ to pay for the round trip ticket. Departure date is scheduled for May,21.
But I really need to pay for this ticket asap so I can show it to the embassy. Nobody can't help me with money because my family and friends have already given all of the money which they hadI knew you would help, you are such a clever man!
Trust me , you want regret. I'll do my best to please you. ............ About your questions: your friend wrong,I like a lot of sex with you, it will be cool. And I like and want to have children
Kiss,yours Zinaida
May 17th
Oh, darling Zinaida,
I have the money for you! I went to Western Union and sent you $700.
Here is the information you need:
MTCN: 8016277986
Name and Address:
Fielding Melish
305 West St
Carson, ND 58529
U.S.A.
When you get to the airport in minneapolis, I will be waiting with flowers! And then we will have sex on the baggage carrosel.
kiss you! Fielding
May 18th
My love Fielding !
I went to the western union and they told me that the MTCN which you gave me not valid it means that you didn't send money. Why?
Please tell me you don't want to see me with you? or what?
yours Zinaida
May 18th
My dearest Zinaida,
I DID send you the money. Please check again. I have never sent money with Western Union before so I am afraid that I may have made a mistake. I do not think so. Please try again and tell me which number you are using.
With Deep Deep Love,
Fielding
May 19th
My love,
Hi how are you?
this information I used
MTCN: 8016277986, amount 700$
sender: Fielding Melish
305 West St
Carson, ND 58529
U.S.A.
receiver: ZINAIDA SHARIPOVA
Please tell me what is wrong???
yours Zinaida
May 19th
My darling,
Thank you for asking how I am. I am OK. Last night I went to a mall with my friends George, Elaine and Kramer. We got lost in the parking garage and we couldn't find eachother. Kramer had a fish in a bag.
I think I spelled your name wrong when I sent the money. I think I spelled it ZINIADA SHARIPOVA.
Do I have to send the money again? What should I do? Oh, we are so close to being together, I can feel it in my crotch.
Yours Forever,
Fielding
May 21st
Fielding, honey.
How are you? I am so sorry about delay with answer I didn't feel good :(. Can you send me your receipt of transfer
yours Zinaida
May 21st
Zinaida darling,
I do not understand; Do you want me to send you the paper receipt in the mail? It will take several days and you will miss your flight. Please tell me what I need to do, I am so eager to see you and slap your ass!
-Fielding
May 21st
Hello, my sweetheart,Fielding! How are you? I don't know what to do, I can't get money in Western Union. Can you do copy of your transfer please, I will go there and show it them.
I will wait your answer
Kiss, yours Zinaida
May 22nd
Oh my darling Zinaida,
I think there is a problem with Western Union. I spelled your name wrong and now the transfer is on hold.
I had a new idea yesterday. i wired the money to you with CITIBANK which is an american company. They have many offices in Moscow. I went to an office in downtwon Carson and I had the money sent to you in russia. The money should be there waiting for you.
The office is the Na Bolshoy Nikitskoy office.
Address:
15, Bolshaya Nikitskaya ulitsa, Moscow
Opening Hours:
Monday - Friday 10:00 - 20:00
Saturday - Sunday 10:00 - 18:00
Go there and give them this number: 1893433990210
they will give you the money right away.
Oh, my russian beauty, I got 99 Problems but a bitch ain't one.
-Fielding
May 23rd
My love, how are you?
Moscow is very big city and so I can't find this street :(((
please try send me the money again via western union I will wait your answer.
May 23rd
My precious flower, Zinaida,
Don't give up! Put faith in our love and i am sure you will find your way. The money is ready and waiting for you. I found a page with information about how to get to the bank:
http://babelfish.altavista.com/babelfish/trurl_pagecontent?lp=en_ru&url=http%3A%2F%2Fwww.citibank.ru%2Frussia%2Fbranches%2Feng%2Fbol_nikit.htm
From Pushkinskaya or Tverskaya metro stations: 10 minutes walk.
I am sad. You used to write to me about your hopes and dreams and now you send very short notes. I want you to write a poem for me. I have written one for you:
I see a little silhouetto of a man,
Scaramouche, scaramouche
will you do the fandango?
Thunderbolt and lightning
very very frightening me.
Galileo, galileo
Please send me a poem so i know our love is true!
-Fielding
May 29th
Honey,
I was so naive to understand that everything could be so easy. I was under impression that everything is almost done. It is only my fault. Silly me. I have no choice now but going back to Novosibirsk. I am so sick. I am going back to Novosibirk in 2 days. I will email you when I feel better.
Kisses,yours Zinaida