ITP Jukebox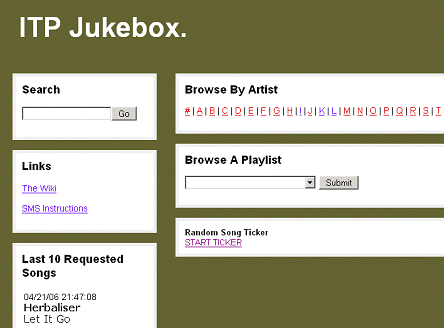 A G4 Power Mac is loaded with a small handful of music and sits in a public space (the ITP lounge) and hooked up to powered speakers via a mixer.
A Dynamic Web Site allows users to explore the collection and request music.
The music plays on the speakers and can therefore only be heard in the lounge. In this way, it functions very much like a real jukebox.
Users are authenticated against the NYU servers. A portion of the screen displays the last 10 requests and indicates which users made the requests.