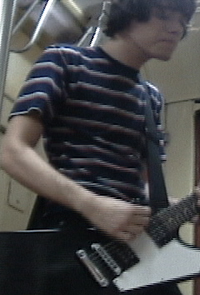 Jet By Day
This Quiet Hell
LENGTH: 5 min.
RELEASED: May 21, 2003
GIST: With 25-screen multi-plexes on every corner and 500 channels on cable, people can become complacent and see live music less often. Sometimes rock music can't wait for people to come see it. Sometimes you have to take Rock to the people. Jet By Day, an excellent and popular band from Athens, GA travels to New York City and takes up the call in this rock'in music video.
WATCH:
NOTES: Released May 21st 2003. Filmed May 14th 2003 on the 7 Train platform at the Grand Central subway station in New York City.